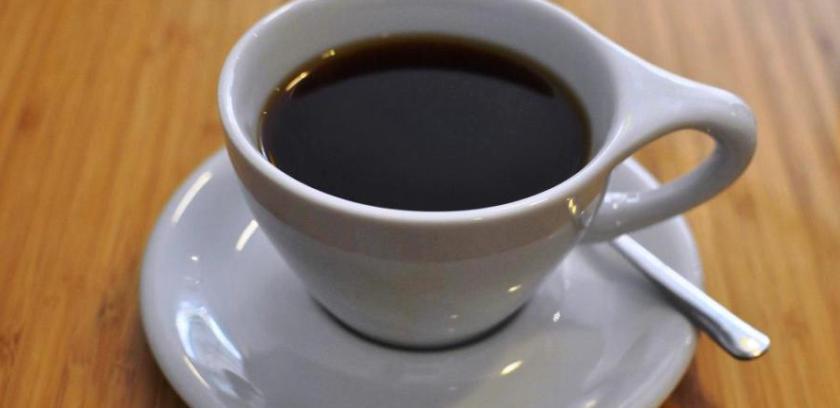 Cafitesse - Serves your business best
With 250 years of tradition in coffee, Douwe Egberts now provides fantastic innovation with the coffee system, Cafitesse. Specially designed for catering purposes, the Cafitesse is a one-stop solution for the preparation, storage and distribution of coffee, offering:
Simple operation, including solid dosage
Speed
Minimization of labor costs
Avoidance of waste
Elimination of messy filter systems
Coffee production certification with HACCP, ISO 9001:2000 and ISO 14001:2004
Machine production certification with ISO 9001:20007
24-hour technical support, all year-round
Dispensers
The Cafitesse system is available in various highly-reliable models, depending on the quantity and variety of drinks required. These machines have beautiful aesthetics and great ergonomic design, and are easy to use and clean. All machines are fully closed, and designed under the strictest hygiene standards.
The solid dosage format and the ability to produce a variety of drinks, combined with the speed of operation and the consistency of quality, make Cafitesse the ideal solution for every catering place.
You may see the available models of Cafitesse filtered coffee machines which are available from our company, here.
Cafitesse products

Variety packs of concentrated Douwe Egberts liquid coffee, milk and chocolate, specially designed for the Cafitesse system, are supplied in innovative packaging, known as "bag in box".
Douwe Egberts coffee is produced from high-quality Arabica and Robusta beans in ideal conditions of temperature and moisture.
Douwe Egberts coffee should be kept in a deep freezer to preserve the full qualities of fresh coffee.
Variety of drinks

The Cafitesse system can offer a variety of coffee-, milk- and chocolate-based drinks, including filtered coffee, espresso, cappuccino, latte, hot chocolate and water. At the touch of a button, a delicious, premium coffee is delivered, in whatever quantity is required.
Technical support

Free installation and regular inspections
High-level technical support: 24 hours a day, 7 days a week
Immediate response from the technical department in case of damage
Extended geographical coverage •Free analysis of water quality
Products
Filtered coffee Selection
1,25 lt x 2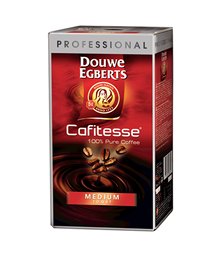 Filtered coffee Medium Roast
2 lt x 2